Manuel García takes over as President of INTERPORC
2 July 2015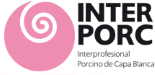 Interporc Board of Directors positions have been renewed during the last Executive Committee held on last 30th June.
Manuel García Lorenzo representing the National Association of Swine Producers (Anprogapor), has been appointed as the new President of the Inter-professional Organization.
García will replace Clemente Loriente, who will assume Interporc Vice-Presidency representing the National Association of Meat Industries of Spain (Anice).
Josep Collado, General Manager of Catalan Federation of Meat Industries (Fecic), has been chosen as Interporc Secretary.
Finally, Ramón Armengol, representing Agro-Cooperatives of Spain, will serve as treasurer of Interporc.