Animal Welfare Certification for Iberian pigs of Montanera
22 June 2016
On last 21st June, Inga Food General Manager, Mr Manuel García Lorenzo, received from the Agro-Food Area Director of AENOR, Mr David Verano Cañaveras, the AENOR Certificate of Animal Welfare in Livestock Farms, for the Production of Iberian Pig of Montanera.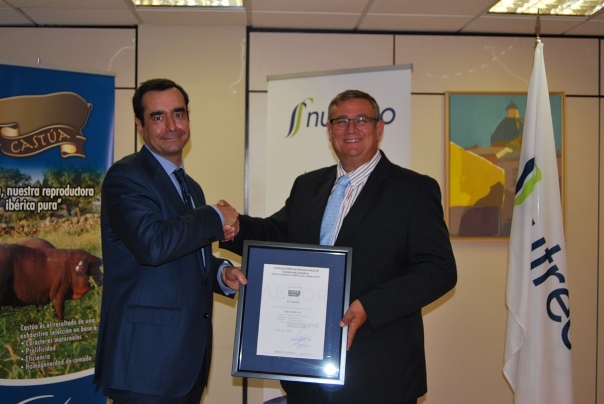 This Certification is based on the European reference Welfare Quality®, whose objective is to join the social concern and the market demands in order to develop reliable systems for the monitoring of farms, information on products and improvement of Animal Welfare.
This new certification answers to the fact that Animal Welfare is not only part of a Social Responsibility Policy, but also has a positive impact on the quality of the food product. The objective is to guarantee that the animals have a good feeding, good premises to live, a good health status and an appropriate handling for the needs of the specie. In order to obtain the certification, the farms must comply with 12 requirements proving the well-being of the animals according to these four basic principles.