A reference Company in the sector
Inga Food participates actively in the sector

Since its origins, Inga Food has contributed actively to the sector in Spain. We are a leading member of the National Association of Pigs Producers (ANPROGAPOR), a non-profit organization representing the interests of pig producers in Spain, and of which we are a part of its governance bodies.

We are also part of the Inter-Professional Association of Iberian Pig (ASICI), a non-profit organization for the Inter-professional Agri-food Industry (OIA), which has parity of representation for both animal husbandry organizations and Iberian pigs processing industries.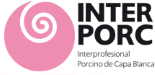 Another Organization in which Inga Food takes actively part is INTERPORC, again a non-profit organization of national scope, regarded by the Ministry of Agriculture, Food and Environment (MAGRAMA) and composed by organizations from the Production, Processing and Commercialization of the white pig sector. We are currently holding the presidency by our General Manager, Manuel García Lorenzo.

Once again, and always contributing to the development of the sector, we belong to the Llotja Agropecuària Mercolleida.
And last, we also belong to the Lonja Agropecuaria de Extremadura.